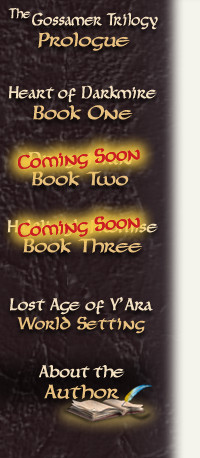 About the Author

Fred Hurteau is a North Carolina native, and lives in the central piedmont where he was born and raised. While he is primarily an artist, his creative nature is not limited to painting and drawing. Fred has been interested in wildlife and nature photography longer than he's been an artist. After graduating with a commercial art degree, his first job was feature writing and photography for the hometown newspaper, and he's been writing, photographing and drawing ever since.

In the mid 1980's, when computers became capable of working with graphics, he branched out into the digital world of computer art and animation, and from there went into 3D animation and video. He wrote freelance feature articles, how-to articles, and reviews of hardware and software, for several national computer magazines during the late 1980's and early 1990's while running his own computer graphics and video production business. Then along came the internet, and he branched into web design, which encompassed all his skills of writing, graphics, animation, video, and photography.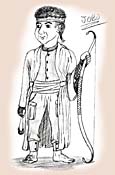 Early conceptual sketch for
the Halfling, Jobo Thimble,
one of the main characters.



Fred's web sites, listed at FredHurteau.com, attest to his many varied interests; photography, graphics, birdwatching, amateur radio and electronics, space, stargazing and the cosmos in general, geography and maps (especially old maps), all things medieval and chivalrous and dragon-like, and of course writing (and that is just the top of the short list).

In the mid 1990's Fred began writing a fantasy adventure novel. That early story grew in scope and complexity until it became the three books of the Gossamer Trilogy. The first book, "Heart of Darkmire", was published in August of 2006.